Events
Wedding ceremonies at the caves
---
WINTER EVENTS
Stone Bridge Caveman 6K Snowshoe Race
RACE PICTURES/VIDEOS

: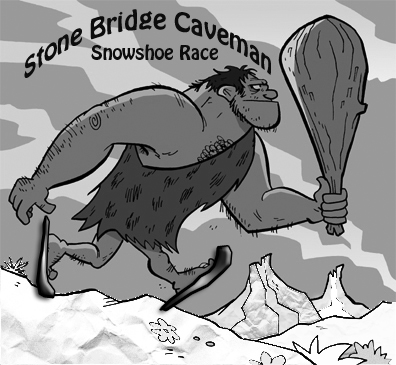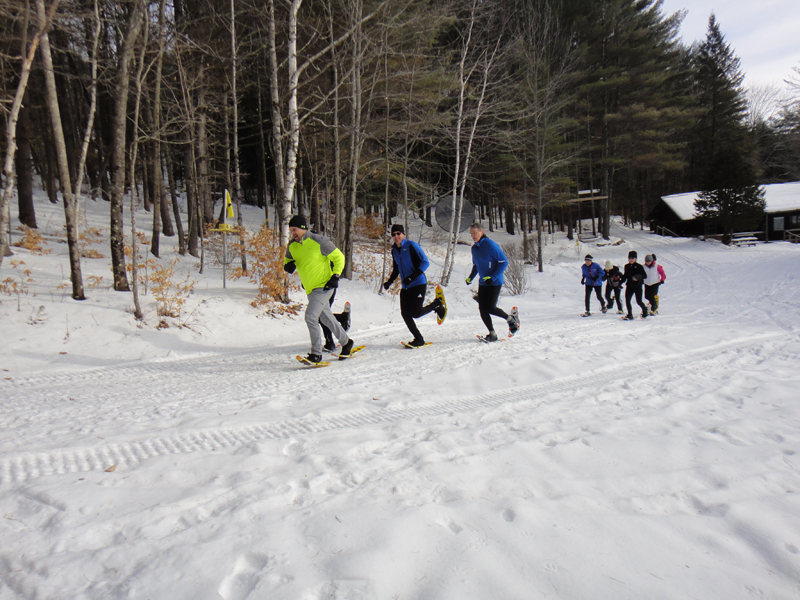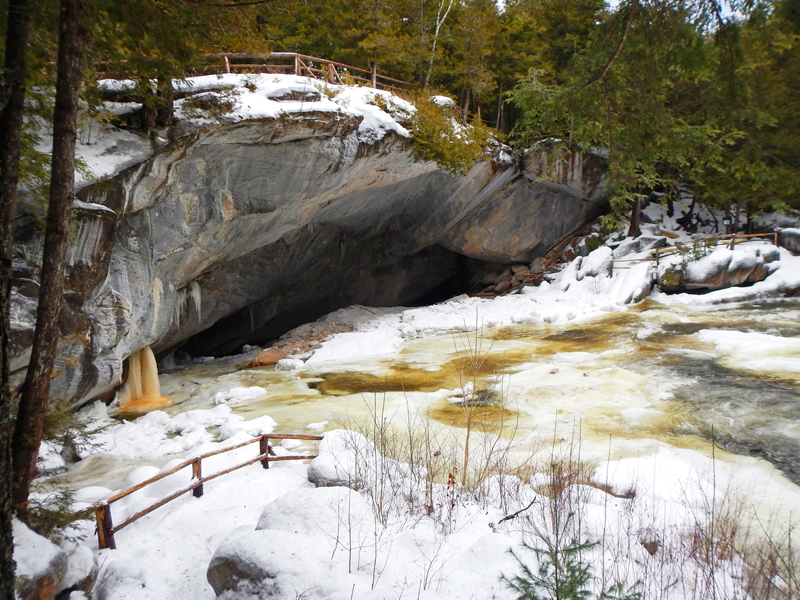 6K race at Natural Stone Bridge and Caves Park, home of the largest cave entrance in the east and over 14 miles of snowshoe trails. Enjoy views of Trout Brook and mountain top lookouts while racing on a combination of groomed and single track trails. Snowshoe hikers and runners welcome!
DATE: SATURDAY, FEB 11TH
TIME: Registration 8:30-9:45, Race at 10am
Natural Stone Bridge and Caves Park joins the DION WMAC Snowshoe Series this year with a 6K race highlighting interesting features of the 14+ miles of snowshoe trails. Runners will enjoy views of Trout Brook, the southern Adirondacks from the top of Catamount, dark hemlock forest groves, and even cartoons from Gary Larson on "The Far Side" trail. There are 5 "swings" made from retired Gore Mountain triple chairs that can rest the weary hiker. Starting at 990 feet elevation, the race climbs up to 1445 just before the half way mark and then back down - with several flats.
The facilities are somewhat rustic during the winter. There is a pavilion with propane heater, picnic tables, port-o-pot, bon-fire (with iron forged grill baskets to cook meats—bring your own), marshmallows/sticks, bottled water/hot chocolate/coffee (provided—no charge for this event), and a small gift shop available on site. All participants are invited to hike the Stone Bridge Cave Loop Trail after the race to view the LARGEST Cave Entrance in the East and frozen waterfalls (located next to the race start/finish).
FACEBOOK EVENT - Go HERE to let people know you are coming via FB.


COURSE INFO and PICS
The course utilizes some of the 14+ miles of snowshoe trails at Natural Stone Bridge and Caves Park. Over half of the course is double track. There are two short connectors through the woods. The first map is almost accuracte - on the right (East) side there is an up/back section that will be rerouted as a connector through the woods. A more accurate overlay of the course on top of the Stone Bridge Trails (on Google Earth) is shown below. The Stone Bridge Trails used for the 6K course are sections of: Trout Brook Trail, Beaver Stump, Cut Off, Slip N Slide, Catamount Vista View, Bear Claw Pass, Green Mountain, Nagatonasinay, The Far Side, Fireswamp Loop, East Ski, Mountain Pond and Whale Rock Trails. For a complete map of our trails, go Here (scroll to second "pic" for trail descriptions and go to link in description for Google Map of trails).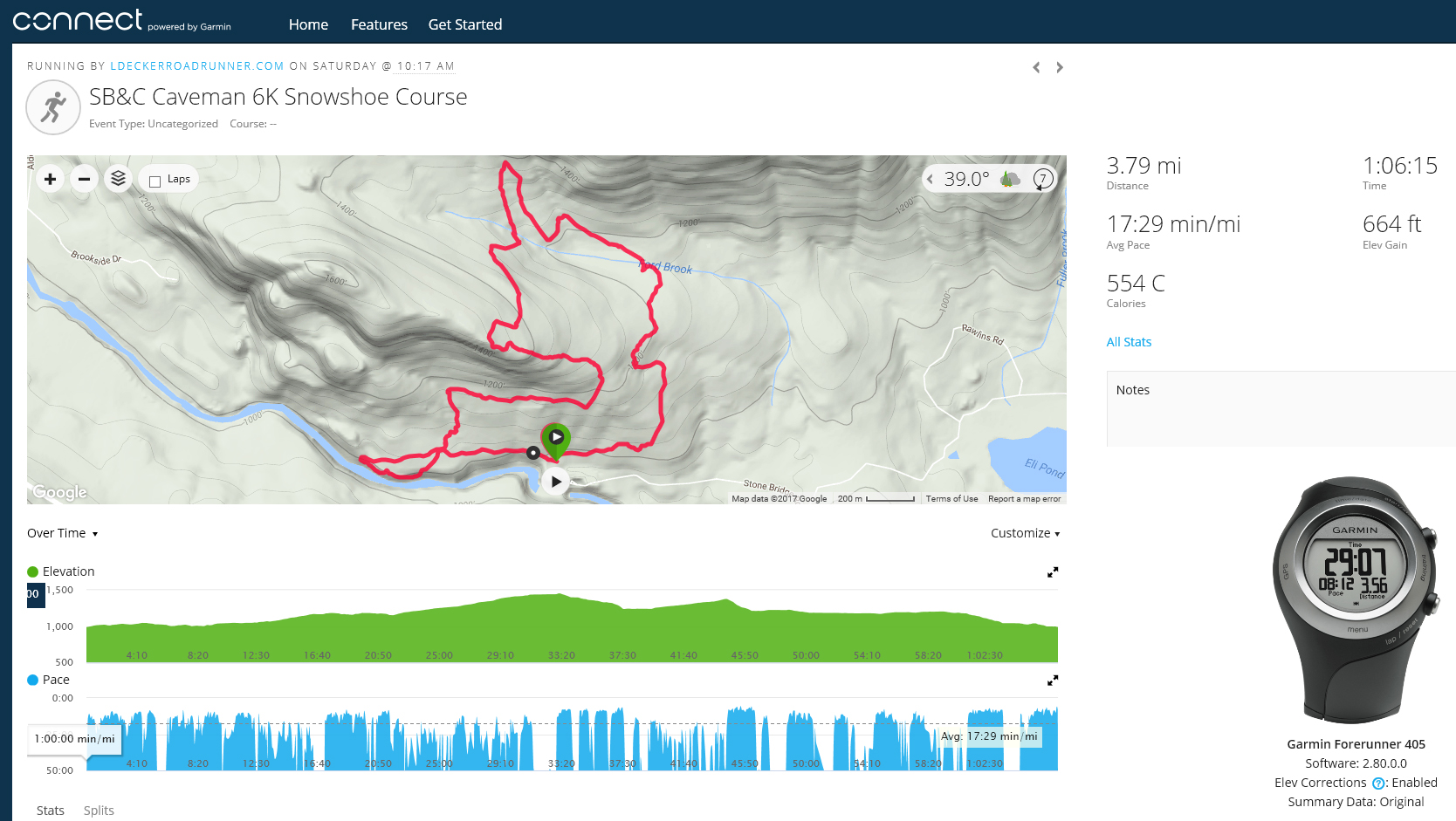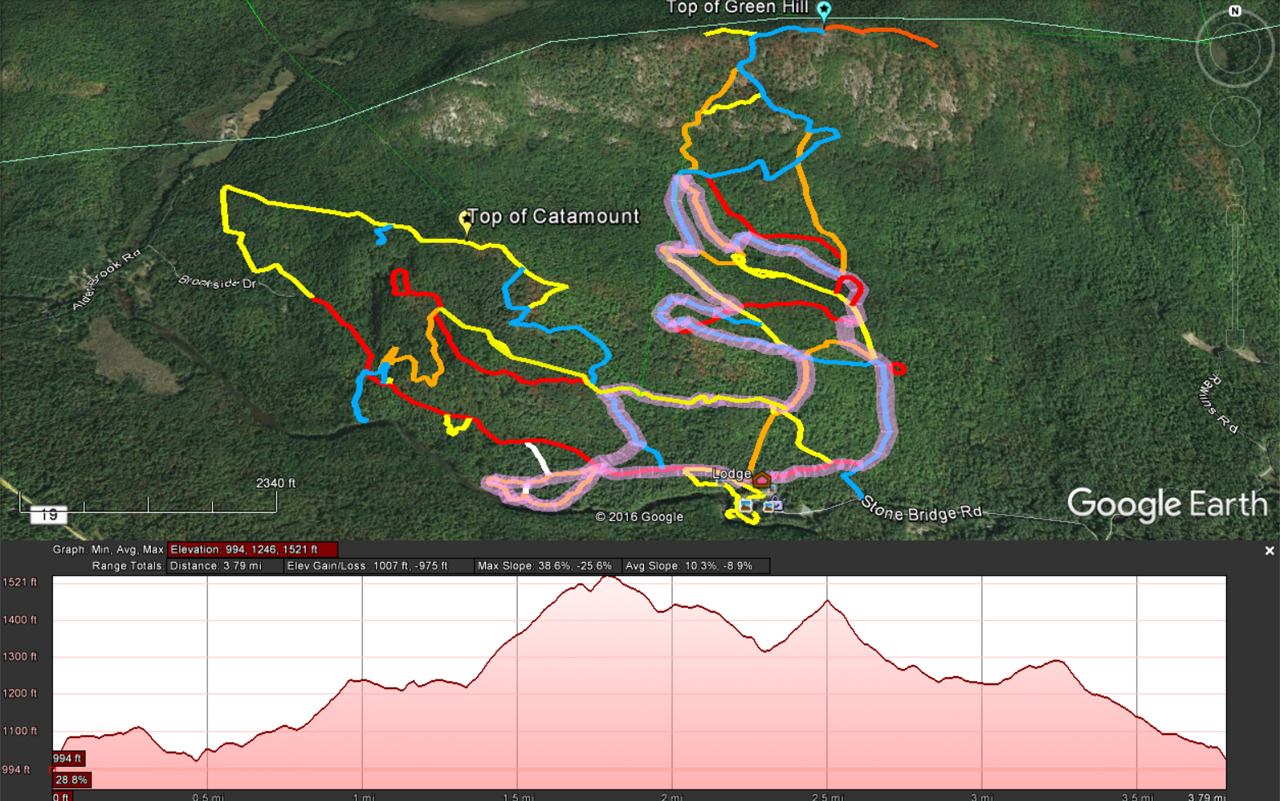 Save
Save
Save
Save
Save
Save
Save
Save
Save
Save