Summer Activities
Gemstone Mining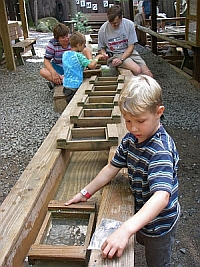 Find actual gemstones, fossils and arrowheads.
Prices range depending upon type and size ($10-20).
Crystal Quest Mine
Closed for renovations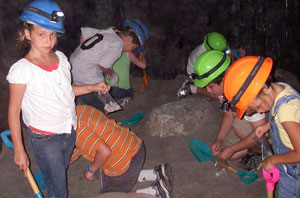 Uncover crystals buried in the sand.
Includes a small geode, that is "popped" to reveal the crystals inside.
Keep 8 rocks, fee is $10.00 including tax.
Gold Rush Mine
Closed for renovations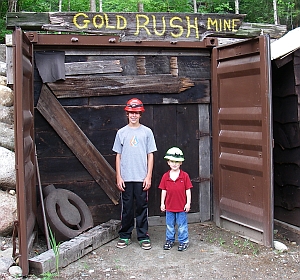 Find treasures including iron pyrite, polished gems with new "veins" of rock found daily.
Keep 9 rocks, the fee is $10.00 including tax.
Stone Bridge Intro to Disc Golf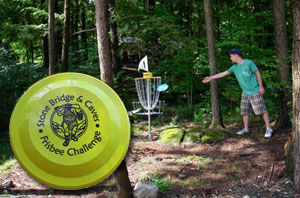 The 18 hole par 3 Stone Bridge Disc Challenge Course has 9 easy short holes followed by 9 slightly longer ones.
Disc Golf combines throwing a disc with the concept of golf.
Throw disc from tee box to get close to the target. Throw disc to hit chains of target and drop into basket to sink putt.
The course is part of the Stone Bridge Park and only available with paid park admission fees (no additional fee).


Not available on it's own.

Rental Innova Discs available for $3.00
Plan 20-30 min for this activity.
PBS Video
Watch "Under the Adirondacks", plays every 30 min and learn more about the history and background of the caves.
This activity is FREE
Adirondack Memories Museum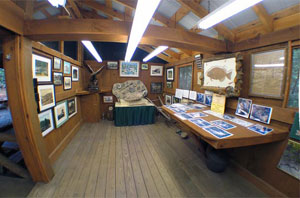 Included with park admission, learn about the Pottersville area and cave history
Cave surveys
Caves in winter
Flood stage waters
Educational Rock Crystals and Petrified Wood Displays
Dino Dig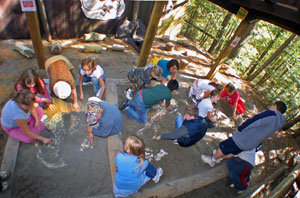 Uncover buried dinosaurs bone casts made from actual dig sites.
Actual bones and teeth for sale in the ROCK SHOP.
Caveman Challenge Bouldering Wall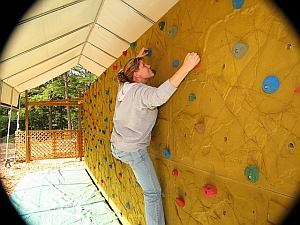 Test climbing skills on 24' bouldering wall.
Traverse from one end to the other without falling off onto the thick 8" padded mat.
No ropes needed!
Beginers use all the color holds while experts attempt the red, green, gray or blue climbing routes.
Real purists use only using the simulated rock surface and cracks.
Unlimited climbing with tour admission
Watch YouTube Video .
CaveKid Challenge Bouldering Wall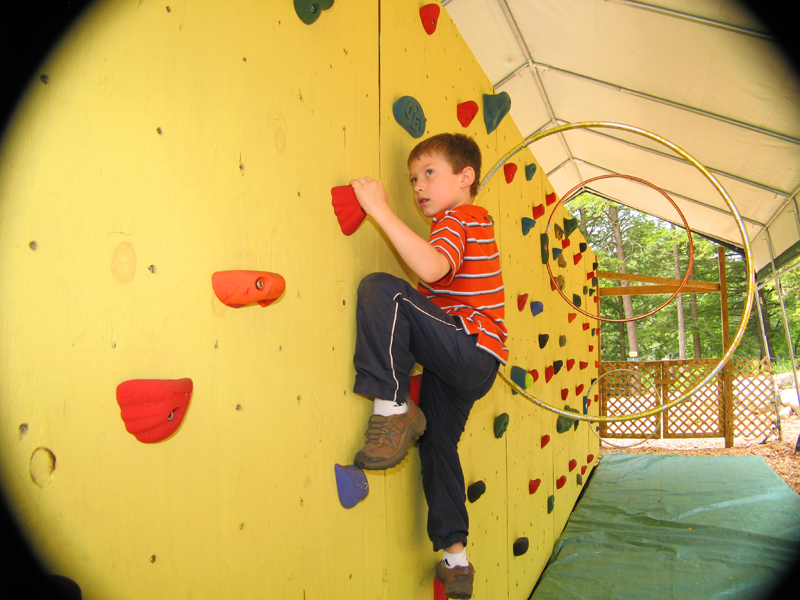 Challenge includes touching all ABC hand and foot holds and making it through all 3 hula hopps without knocking them off.
Unlimited climbing with a tour admission
Playground, Picnic Areas & Snack Bar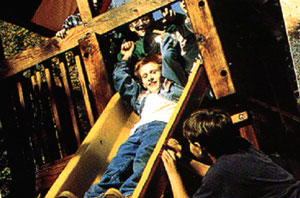 Included with park admission .
Three lighted pavilions hold over 20-30 people each.
Two outdoor grills and a large fire-pit are located in the lower parking lot playground area.
Many picnic tables located throughout the park.
Basic lunch food is available including: sandwiches, hot dogs, hamburgers, nachos and other snack type food.
Stone Bridge Ice Cream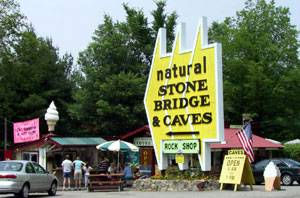 Located 2.5 miles from the caves on the corner of Stone Bridge Rd and Rt 9 (right off I-87 Exit 26).
Among the locals, the soft ice cream is legendary, so come early & enjoy over 46 flavors or perhaps a caveman sundae.
Opens for the season on May 5th 2018.
Save
Save
Save
Save
Save
Save
Save
Save
Some activites are

included with the Standard Tour

.
Other activities require an

additional fee

to purchase the rocks/gems that you keep.
All the mining activities are simulated, not actual functioning mines
HOURS

Bouldering Climbing Walls, Disc Golf, Dino Dig, Museum, PBS Video, Gemstone Mining, and Playground are available during all the park open hours.
Gold Rush/Crystal Quest Mines -

Closed for renovations.

Gold Rush/Crystal Quest are closed during very hot days or severe weather, such as heavy rain or thunderstorms.
Save